NICK SABAN SHOULD GIVE UP COACHING
Charles, 
As a guy who graduated from Michigan State, it's hard for me to love Nick Saban. But after watching this video of Alabama's greatest football coach, you'll understand why I do.

You see, Coach Saban recently spoke about the consequences for his players when they get in trouble. He makes the point that young people make mistakes. (And I don't think Coach Saban is talking about curfew violations.) When they do, society has a choice: we can either throw the book at them or give them a second chance.

In this video, Coach Saban makes a powerful case for second chances. >>>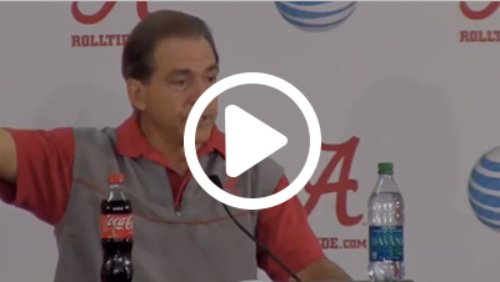 Maybe Nick Saban should give up coaching to work on criminal justice reform full time? If he did, our communities would be safer AND my Michigan State Spartans might be able to beat 'Bama.

In tribute to Coach Saban and his belief in second chances,

Roll Tide!

David Safavian
American Conservative Union Foundation's Nolan Center for Justice
Our team at the American Conservative Union Foundation's Nolan Center is fighting for conservative criminal justice solutions that make our neighborhoods safer, hold the government accountable, and advance the cause of human dignity. For more information on our work, go to: http://www.ConservativeJusticeReform.org.